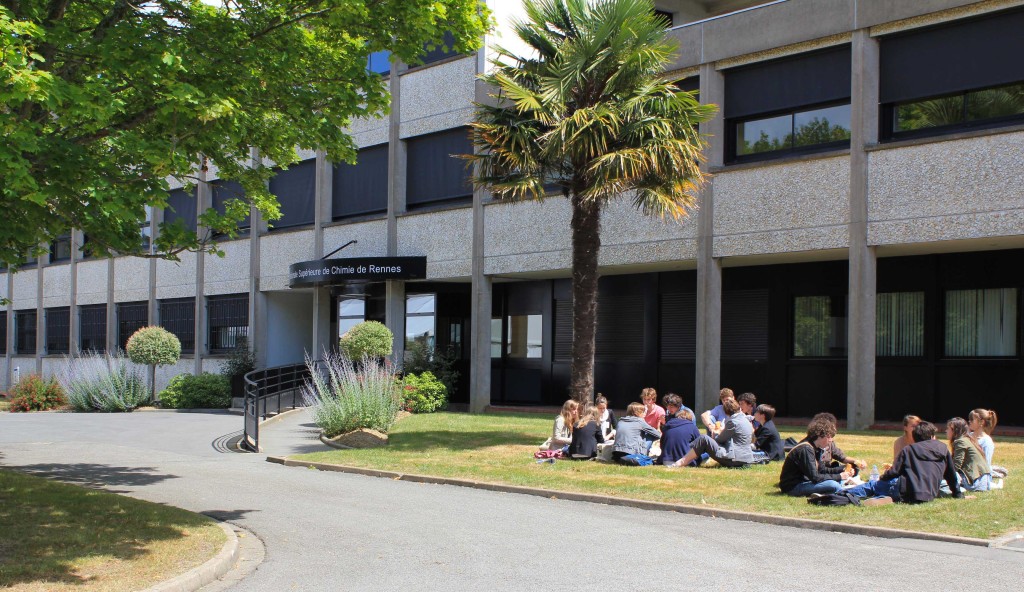 For more than 95 years, the ENSCR has been training generalist graduate engineers in chemistry for all companies, for careers in production and support services, from engineering to management, for industries in France, Europe and around the world.
Chemical engineering graduates from the ENSCR are recognised and much sought-after on the job market, for their mastery of the ideas and the tools of their trade. They are able to run projects in complete autonomy at the national and international level.
If you are looking for training in Chemistry at a very high level… here are 10 good reasons for coming here:
high level and widely recognised scientific training;
a personalised training course with coaching;
placements in industry;
an open-minded approach to management and entrepreneurship;
opportunities to study abroad in prestigious universities or international industrial groups;
fast and promising career opportunities;
a strong network of ex-students (3,000 graduates);
a network of partner companies;
recognised research laboratories;
a thriving student life on a well-known campus in Rennes (the second-best campus in France for student satisfaction)..
Creativity, the watchword of the chemical engineer, echoes throughout our work and our life. It is the ability to invent new, original and relevant solutions. We support staff and students in striving for innovation, for all to discover their creative potential.